Internal RingCentral use
Setting up Ring Central
Designate a number
Go to Users > Users with Extensions > click Tech Ops Admin > expand User Details > edit Contact Phone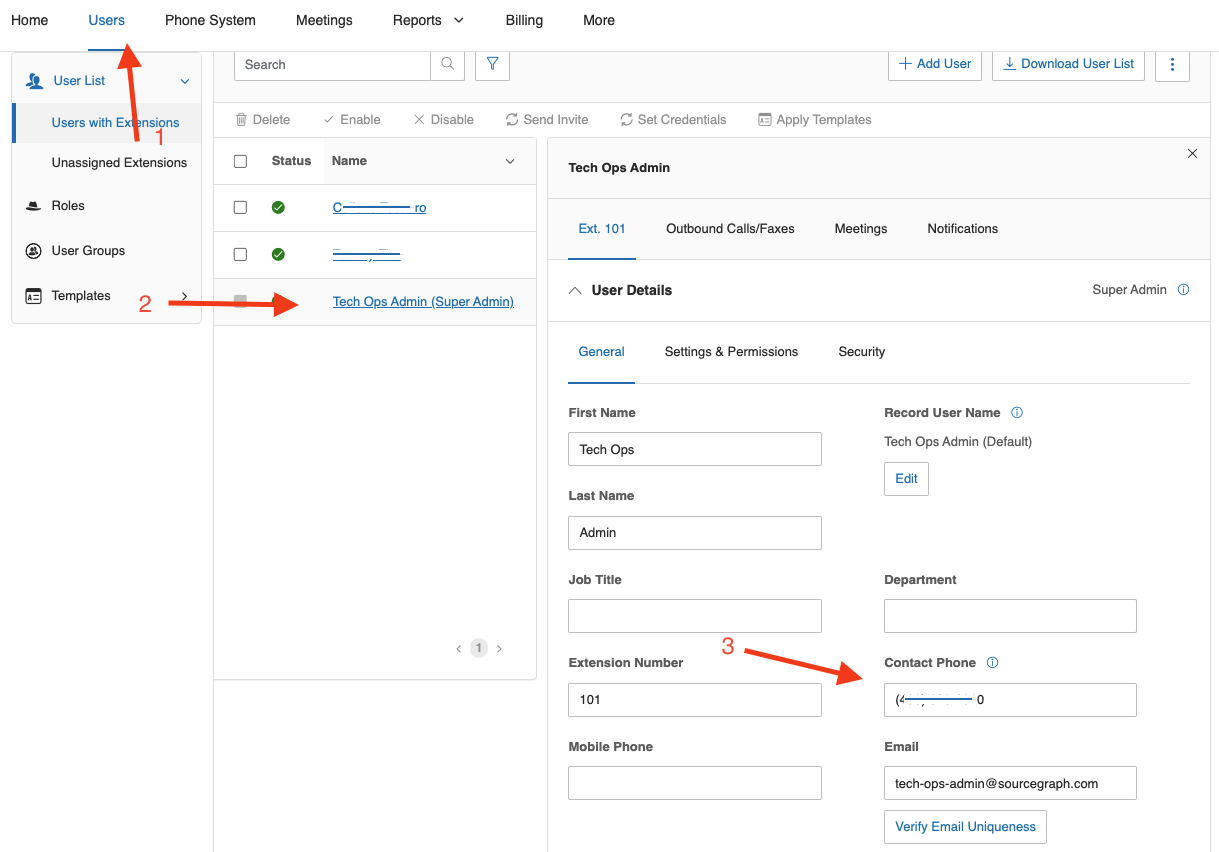 Phone System Auto Receptionist
RingCentral Auto-Receptionist serves as a virtual receptionist service, greeting your callers and routing them directly to employees, departments, or any phone in the world.
To set up the Auto Receptionist you need to go to Phone System > Auto-Receptionist > General Settings > expand IVR Settings; this is where company call handling is set.
Currently set to 24hr business day so there's no after hours settings. Business Hours > Incoming calls are routed to user extension - Tech Ops Admin, ext 101.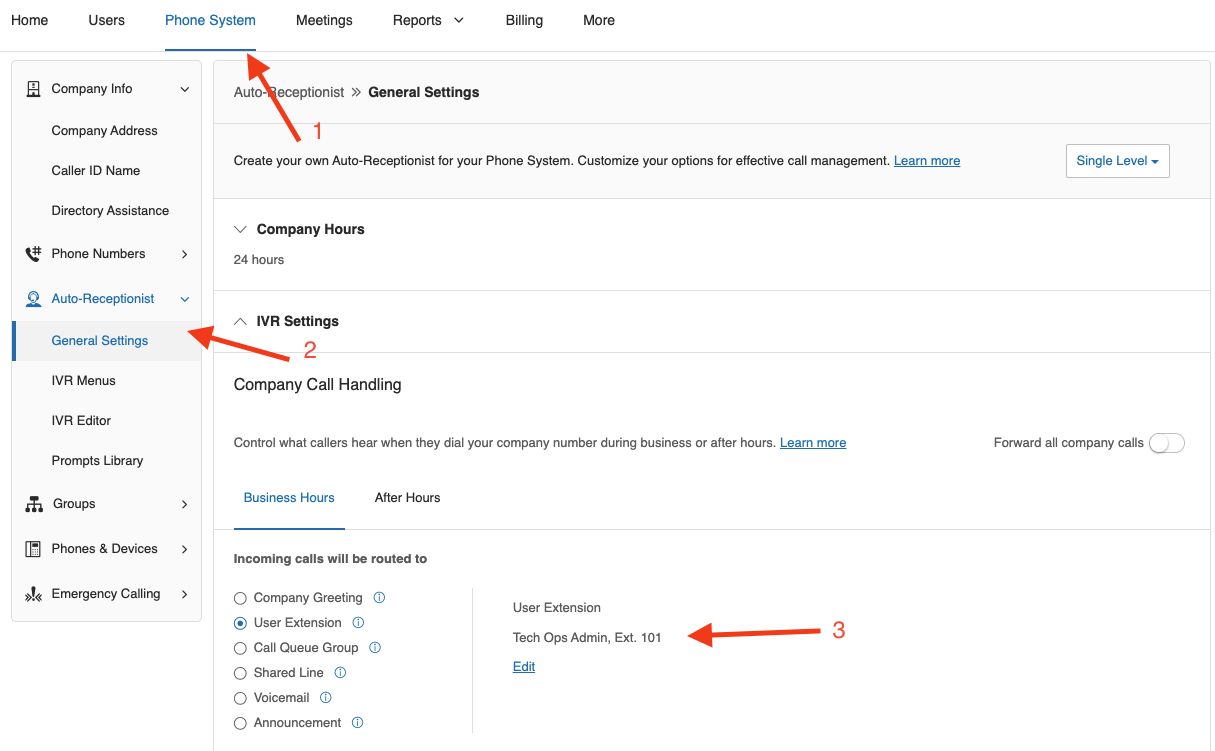 Call Handling rules
To set call handling rules for the Tech Ops, ext 101 user > from the same Users > Users with Extensions > click Tech Ops Admin > expand Call Handling
Work Hours 24hrs, 7days a week
There are 3 rings for incoming calls set
Always ring - my desktop (only used if someone is using the ext 101 user softphone)
Office Sourcegraph - 20 second ring mobile 1 ring/5 second, Jonathan Ayers' number is currently here.