How and when to engage with security
Security questionnaires
The CE team should take the first pass on inbound questionnaires using our Knowledge Base.
Once the first pass is done but questions remain open, please use the slaack workflow "Ask security a question" in the #ask-security slack channel. (click the lightning bolt sign on the bottom left hand corner).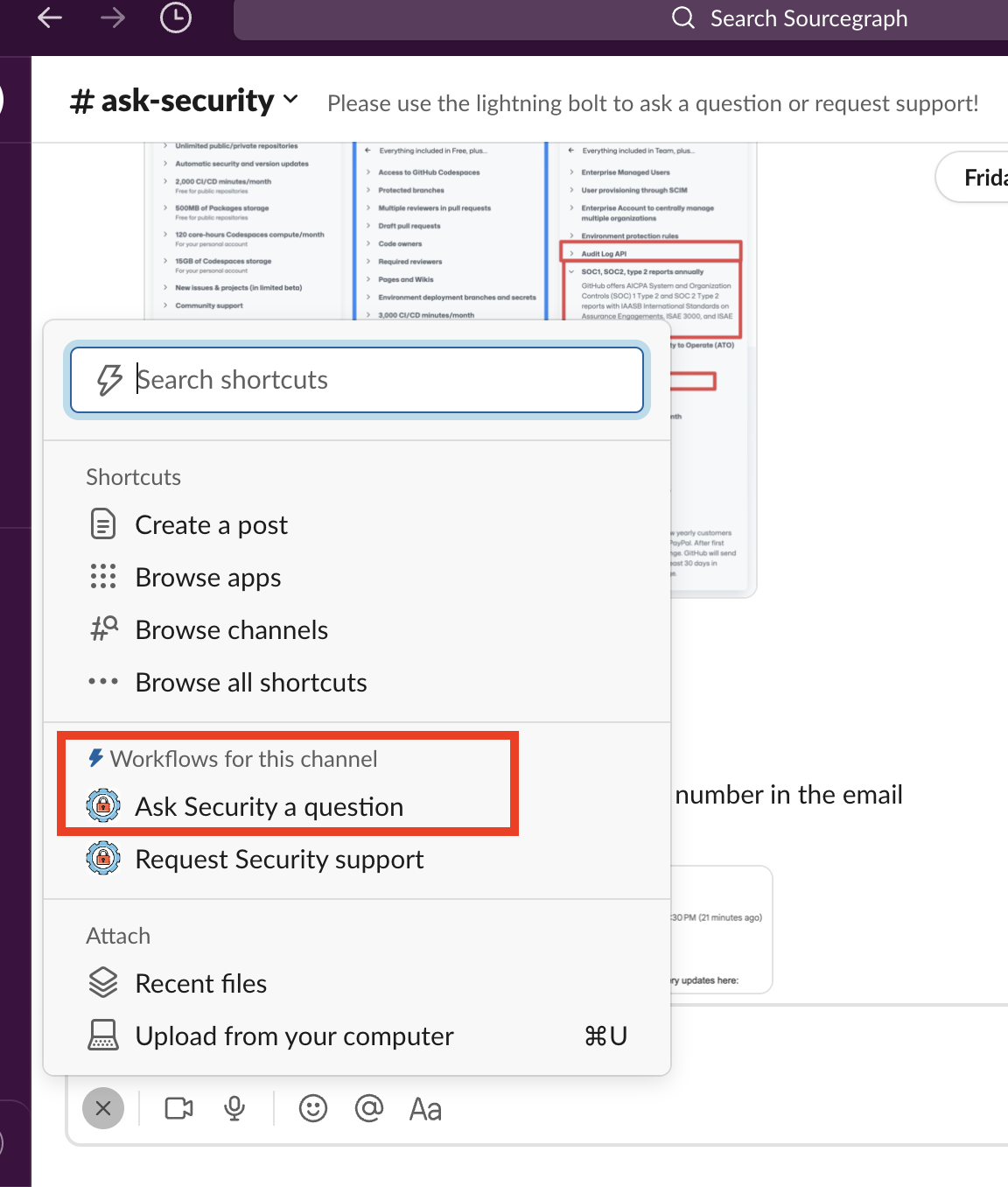 💡 Top Tip! See the handbook page here on how to access our Security Portal as an internal user.
Customer security questions
If customers have specific security questions, first run them by the #ce slack channel. If nobody has context, or we're unsure of how to phrase things, follow the guidance here to engage with the Security team.