Handbook Check Failures
If you are running the handbook locally, you can run these checks before you push your commit, explained in the readme.
On your GitHub pull request page, you'll notice a green checkmark or a red X-mark next to your commits. This information repeated at the end of the page with a "Some checks were not successful" in red or "All checks have passed" in green.

What are Handbook Checks?
These "checks" are automated formatting and structural rules that run on your new changes. The goal is to help you catch common errors before you merge your pull request to the handbook, because if a handbook user hits these errors when they are live, it's a poor experience.
Ideally, you won't merge your pull request unless all checks have passed and are "green."
If you see any red failed checks then you can click "Details" to see the error that caused the check to fail. You'll see something like this: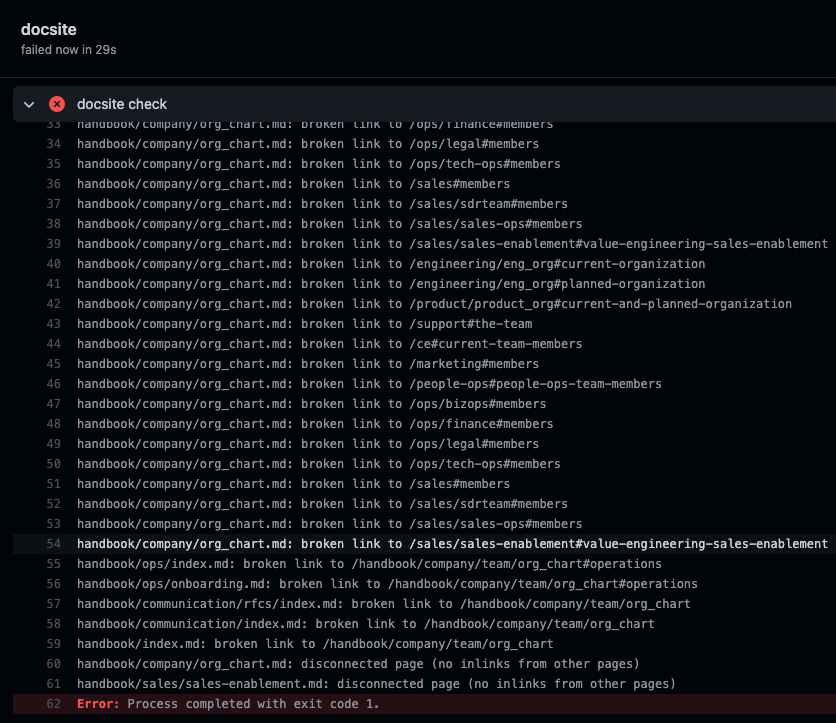 If you're not sure what the error message means or can't determine how to fix it, you are welcome to ask for help in Slack's #handbook and optionally tag @handbook-support, but first refer to the common errors: